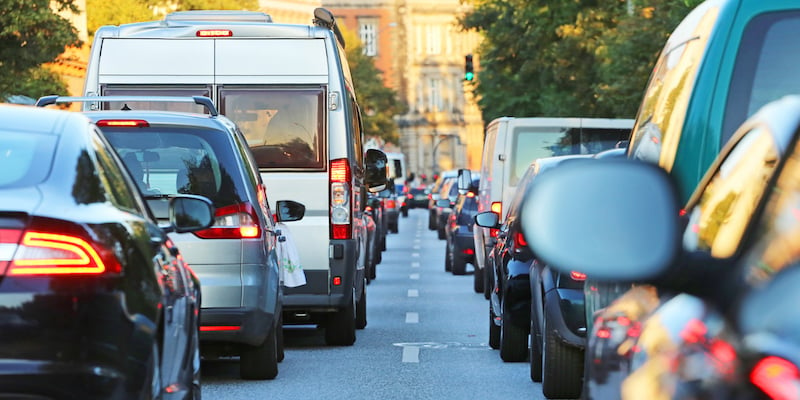 Traffic is a part of our everyday lives yet collecting traffic data and using it to make business decisions has always been difficult. To help make sense of traffic data, TomTom developed Historical Traffic Data products — and now, O/D Analysis and Traffic Stats are available through ADCi!
O/D Analysis
For decades survey methods ranging from questionnaires and roadside interviews to traffic light questions and license plate surveys have been used to gain a better understanding of trip distribution within a certain area. Unfortunately, the great amount of effort required to execute these surveys yielded low-quality origin-destination data.

In response, TomTom developed O/D Analysis, a product that combines highly advanced technology and great data visualization, all powered by a 10-year big data archive. O/D Analysis offers:
Global coverage
Comprehensive, credible data
Quick, easy access to the data via web app or API
Multiple output options:

Map Flows: Map visualizations of the origin-destination points enable users to easily see preferred routes and trip behavior trends
Matrix: A downloadable visualization file of the origin-destination matrix allows users to check the total number of trips between all regions, select between regions, and export it as an Excel file
Sankey Diagram: A visualization of map data using a Sankey Diagram, where the widths of the bands proportionally represent the intensity of the results being displayed
Spatial Sankey: A map visualization of the percentile distribution of trips, displayed using a Sankey Diagram
Traffic Stats
For more than 10 years, TomTom has been collecting anonymous GPS-based measurements from its global community of consumers. Trillions of measurements serve as the basis for Traffic Stats — TomTom's historical traffic database that is the only tool like it in the industry.

With the simplest set of inputs, users can create a customized query for a specific area/route or day/time periods within a targeted date range to capture data relative to:
Area and Route Analysis that generates average speed, average travel times, and sample size data for user-defined areas
Traffic Density that focuses solely on sample size data
Other features of TomTom Traffic Stats include:
Detailed output reports
24/7 data availability and one-day report generation
Route/region analysis, with coverage in more than 70 countries
Complete road network analysis with route- and segment-based compilation of:
Average and median speed
Speed limits
Street names and road class
Speed percentiles and standard deviation
Travel time ratio
Segment sample size
File options include Shape, Excel and KML file formats
Quick, easy access to the data via web app or API

TomTom Historical Traffic Data delivers the data you need to make strategic decisions for urban planning, tourism studies, geomarketing projects, academic research, and more. Contact ADCi to explore O/D Analysis, Traffic Stats, and the complete suite of TomTom's map data and traffic products.