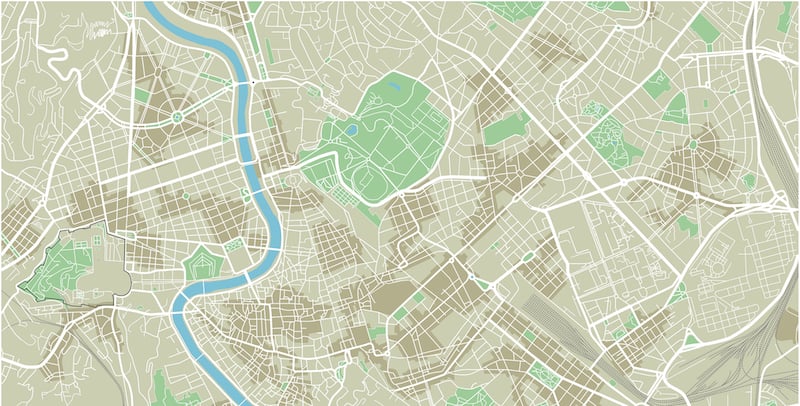 In today's world we use maps for everything from tracking packages to navigating from point A to point B to monitoring a fleet of drivers. Map data has become an important part of our everyday lives. Using open source maps in your map-centric application may be tempting, but there are some pitfalls to consider.
1. Accuracy
Open source maps are generally created and maintained by a community of map users, which presents several challenges to accuracy. Timeframes for updates and data protocols are left to individual contributors, often resulting in one city having up-to-date information while another area may be lacking details because there isn't anyone willing to maintain the data. Users have no practical way to verify if the map is current.
Further, open source map changes are usually made immediately so data vetting and other quality assurance checks do not take place. Again, this puts users in the position of questioning if the map is current. Partnering with a reputable reseller such as ADCi puts these fears to rest. They are responsive, meticulous and proficient in handling map data and licensing, and work with users to customize reliable solutions.
2. Technical Support
The lack of technical support is another pitfall of using open source map data. There is no centralized help desk or support system users can turn to in the event of questions or problems with the data. The alternatives for users are to spend time trying to find a fix on their own or hiring outside professionals to address issues. Either way, it is a costly proposition that could be avoided using a reseller that offers prompt and usually no-cost technical support.
3. Documentation
Open source maps generally lack appropriate documentation. In the case of OpenStreetMap (OSM), the community of contributors creating the maps is also responsible for documentation. So just like the map, if the documentation is lacking users need to seek out their own answers.
4. Details
Open source maps typically do not use a layered approach to map data. For example, OSM uses a single layer with tags. This can make it very difficult for users to refine map attributes that are important to their particular application.
Open source maps in map-centric applications come with potential downsides that may be avoided by choosing proven map providers. Discover the differences for yourself using our easy-reference infographic, TomTom vs. OpenStreetMap (OSM): A Brief Comparison of Attributes. Click the button below to access your copy now.