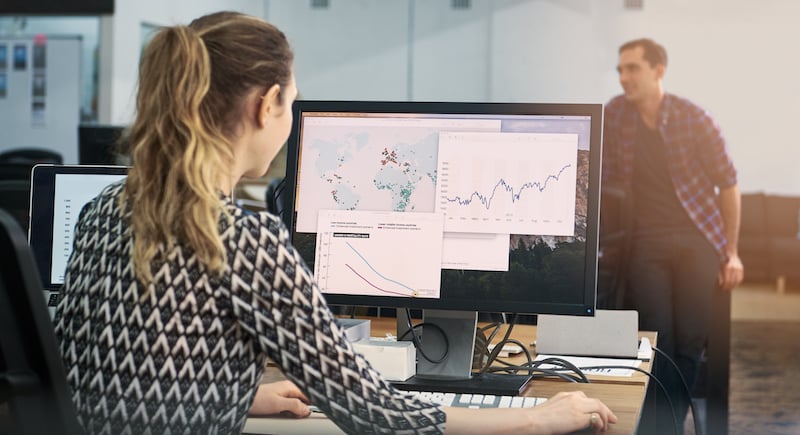 Shapefile (.shp) and File Geodatabase (.gdb) are two different storage formats for spatial data. Both were originally developed by Esri and can be used in Esri software, so why would a user choose one file format over the other? This brief comparison may be helpful in making your decision to use .shp or .gdb:
| | | |
| --- | --- | --- |
| | Shapefile (.shp) | File Geodatabase (.gdb) |
| File Size | Greater than .gdb | Less than .shp |
| Field Name Length Limit | 10 characters | 64 characters |
| File Size Limit | 2 GB | Limited by computer hard drive storage space |
| Table or Feature Class Name Length | Limited only by OS | 160 characters |
| Type of data supported | Vector | Vector, Raster and more complex data like topology |
| NULL Values | Can't be used in a field; 0 will be used instead | Supported |
| Ability to Compress Files | No | Yes |
| Proprietary Esri Format | No | Yes |
A Key Consideration
While there are advantages and disadvantages to either file type, the most significant difference between the two is that the .shp file format is not proprietary to Esri. It can be used in software from other providers.
Choosing Wisely
Figuring out which file type is right for you depends on three things:
How you want to use the data

Your own GIS experience


Your project requirements
Aligning your needs with the appropriate format based on these fundamentals may require a discussion with experts who have experience with both. ADCi supplies TomTom data in .shp and .gdb, and we're happy to help you find the map data that fits your needs. To discover more about the map data available from TomTom download your copy of TomTom MultiNet: A Handbook for GIS Professionals today.